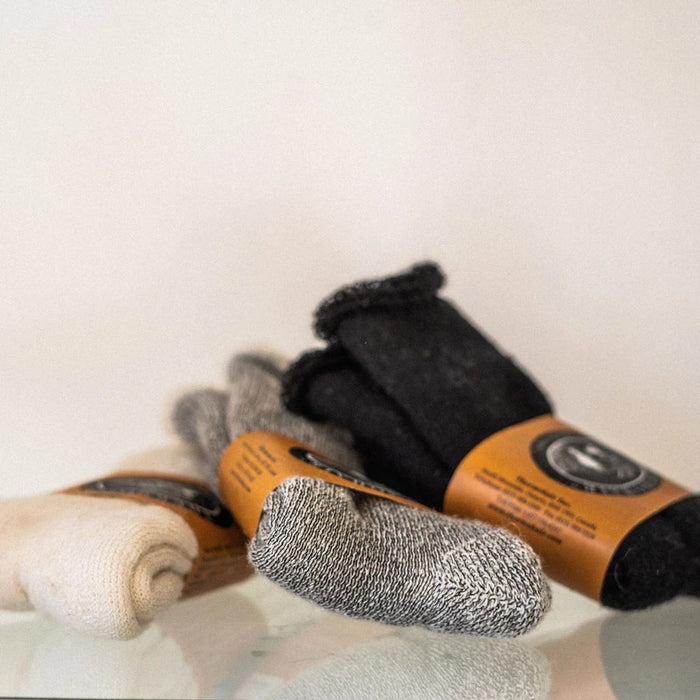 Thermohair Ladies Regular Crew Socks - Grey, Black or Natural
DETAILS:
Luxuriously soft, these Thermohair ankle socks are knit with loops of 75% velvety, silky kid mohair which is sheared from the kid goats during their first year of life.  It is the finest, softest, most luxurious of the mohair grades, known for its warmth, strength and durability.  It is as soft as cashmere.

Socks from THERMOHAIR have been worn at both the North Pole and the South Pole and also warmed the feet of expeditions that crossed Greenland.  With unparalleled insulation and cushioning, they are the most comfortable, warm, durable socks that you will ever own. 
insulating and protecting from the cold
natural fibres
wick away moisture
Small sz 5/6, Medium sz 7/9 lg 10/12
COMPOSITION:
75/25 kid mohair/nylon yarn
CARE:
Machine washable inside out,  wash cold, hang to dry.