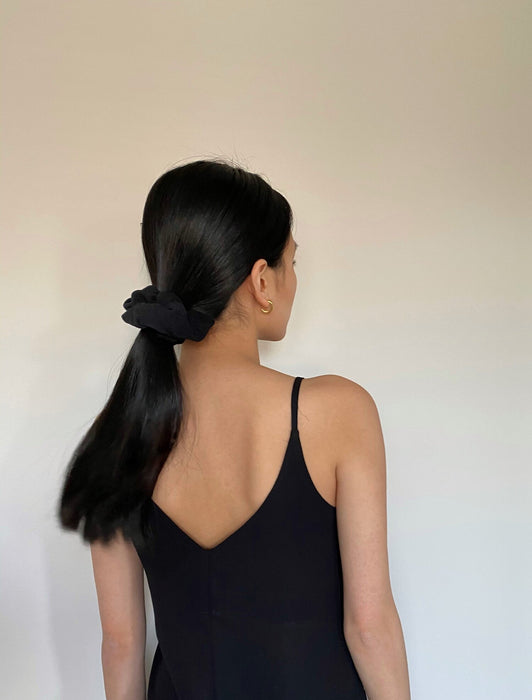 Charlie & Paisley Thelma Modal Petite Scrunchie in Black
The Thelma Scrunchie is handmade in Vancouver from Tencel and organic cotton.
Tencel, also known as lyocell, is derived from the wood pulp of Eucalyptus trees and is both biodegradable and recyclable. Tencel fibres are created in an environmentally responsible closed-loop production process, which transforms wood pulp into fibres with high resource efficiency and low ecological impact. Tencel is naturally odour resistant and wrinkle-free, so this scrunchie will require fewer washes, which will not only save the environment but also save you on energy and water costs. Organic cotton is a sustainable fabric that is better for your health and the environment because it contains no chemicals of any kind. Also, organic cotton is naturally soft.
Fabric: 66% Tencel, 28% Organic Cotton, and 6% Spandex
Certification: Oeko-Tex® and GOTS