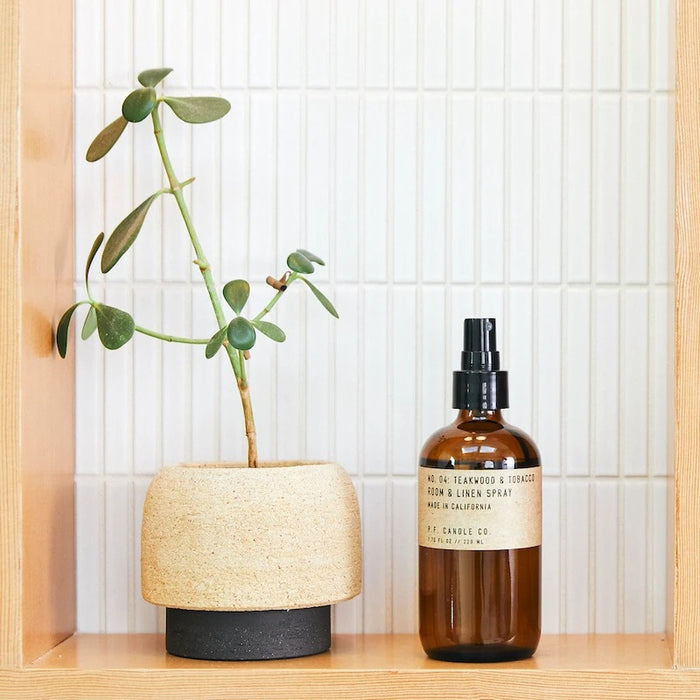 P.F Candle Co. Teakwood & Tobacco Room & Linen Spray
The one that started it all. Some call it the boyfriend scent, others refer to it as the O.G.
Intoxicating aromas of leather, teak, and orange.

P.F. Candle Co's Room & Linen Sprays offer an effortless, fine mist with a light fragrance. Use daily on your bed sheets, pillows, couches, or anywhere in the home that needs a bit of a boost.

Room & Linen Sprays last the longest when sprayed directly onto fabrics. Fragrance typically lasts longer when spraying onto fabrics with a thicker weave.