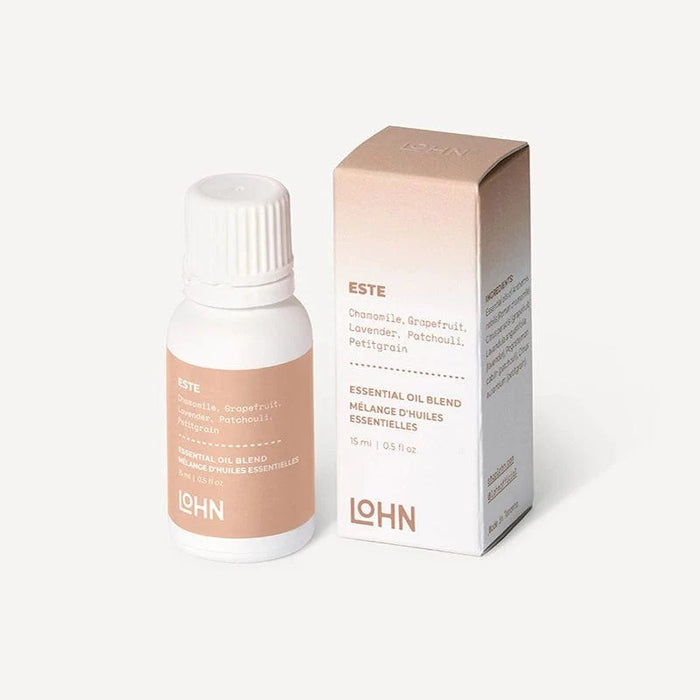 DESCRIPTION
Discover your inner flower child with this refreshing blend.
Juicy grapefruit is balanced by chamomile's golden depth, brightened by lavender's herbaceous freshness. Petitgrain adds subtle sweet-tart florals finished with grounding richness from patchouli.

A blend of chamomile, grapefruit, lavender, patchouli and petitgrain essential oils.
15 ml | 0.5 fl oz
DIRECTIONS
Add 5-15 drops to your diffuser when you need some fresh air. Use with LOHN's Scent Pebble to gently scent your personal space with this blend.