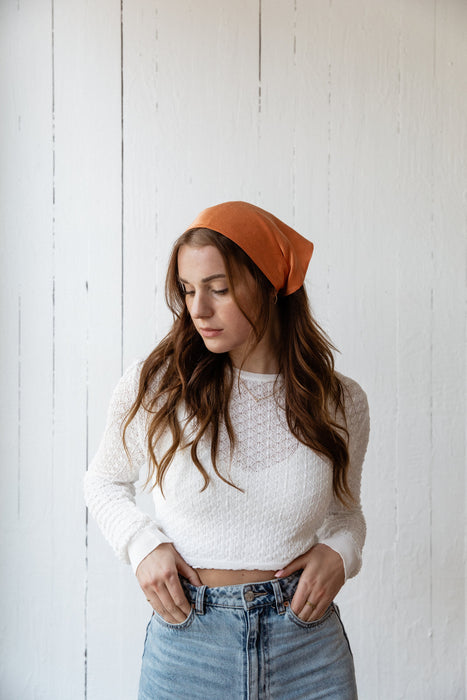 Charlie Paisley Wylda Hemp Silk Bandana
The Wylda Bandana by Charlie Paisley is handmade in Vancouver from hemp and silk.
Hemp Silk provides the breathability and softness of hemp with the sophisticated sheen of silk. Hemp is a high-yield crop that is easily grown without the use of any chemical pesticide and can be easily blended with other fabrics, such as silk. Hemp Silk is a highly sustainable fabric that is also both naturally hypoallergenic and durable.
Fabric: 49% hemp and 51% silk.