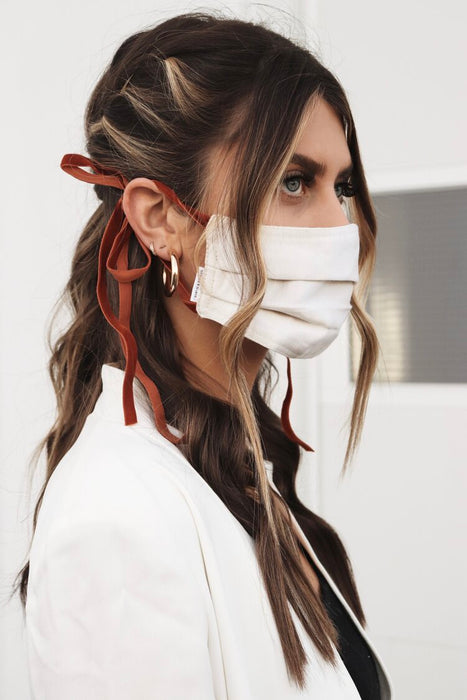 Charlie & Paisley Wilma Face Mask in Ivory with Rust Velvet Ribbon
The reusable Wilma Face Mask is handmade in Vancouver from Hemp Silk (front) and Washed Linen (back).
Hemp is a high-yield crop that is easily grown without the use of pesticide, and when blended with silk provides a sophisticated sheen. Hemp Silk is a highly sustainable fabric that is also both naturally derived and antimicrobial.
How to use your face mask:
Wash your hands before putting it on.

Tie the silk velvet string around your head or your ears and open the mask so it's covering everything from your nose to your chin. Don't touch your face while wearing it.

Wash your hands right after you take it off.

Hand wash after every use.
*Please remember these are non-medical masks and need to be used safely. They shouldn't replace social distancing, hand washing, or other medical advice you may have received.
*Due to the nature of this product, all face masks are final sale!