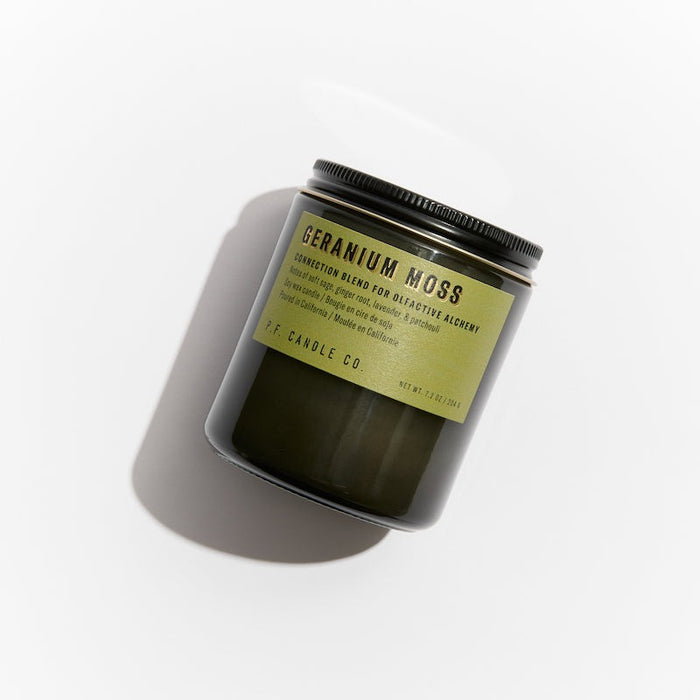 P.F. Candle Co. Geranium Moss – Alchemy 7.2 oz Soy Candle
DESCRIPTION
This expertly-crafted blend offers a soothing balance of fragrances, combining soft sage, ginger, lavender, and patchouli to create a calming atmosphere. Featuring upcycled cedarwood and sustainable patchouli, this scent provides a holistic connection and tranquil ambiance.
PRODUCT INFORMATION
Glass vessels with a smokey hue, black lids, and gold-leafed labels reminiscent of vintage window lettering make up the signature aesthetic of P.F. Candle Co's Alchemy Candles. Each candle is crafted with 7.2 oz. of top-grade soy wax and fine fragrances, providing a 40-50 hour burn time.
Ingredients: Soy wax, phthalate-free premium fragrance oil, cotton wick

Burn Time: 40-50 hours

Size: 7.2 oz, 2.9" x 3.5"