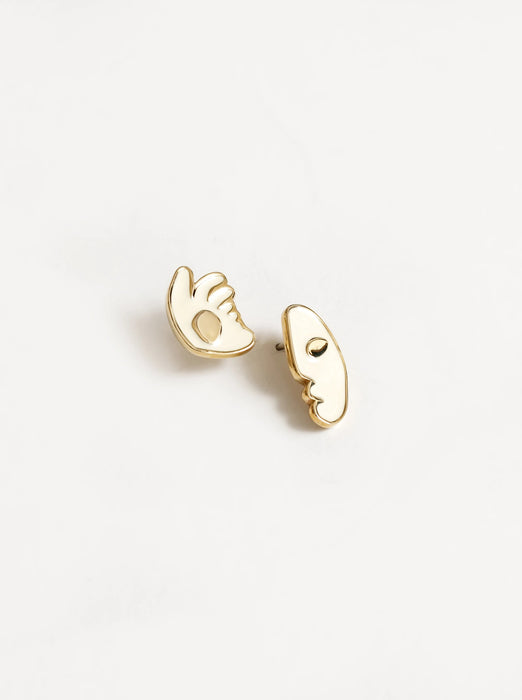 Wolf Circus Fiona Studs in Creme and Gold
"Duality" Playing with the light and dark, contrast. One cannot exist without the other.
Product details:

14k gold plated over bronze studs with creme resin inlay

14k gold plated over sterling silver posts 

20mm length, 10mm wide

Made with recycled metals
Sold as a pair
We take special time and care in creating these pieces, painting each one carefully by hand.
Made in Vancouver, Canada