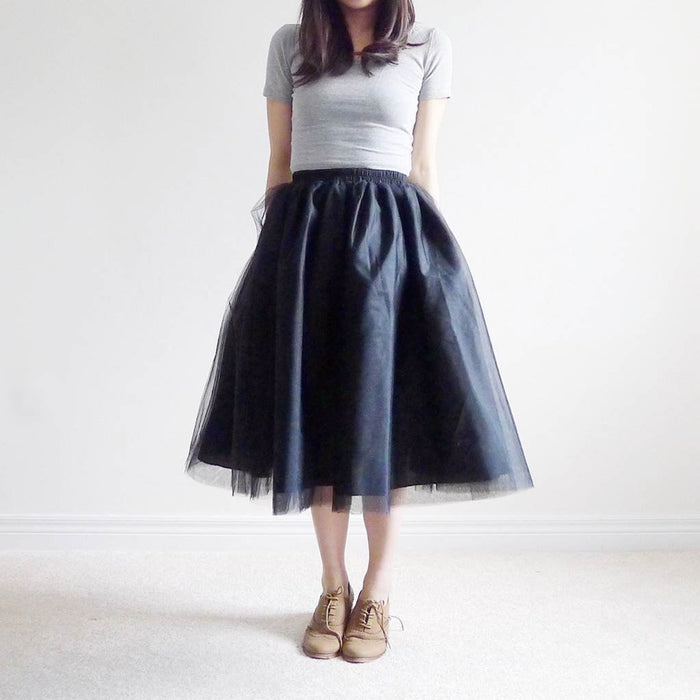 Signature Celine Tulle Skirt - Black
DESCRIPTION
Signature Celine is the quintessential modern tulle skirt: light and structured with a flattering A-line shape. Made to lift your spirits and bring a smile, it may also bring back memories of simpler times and childhood dreams.
DETAILS

5 layers of classic, structured tulle at just below the knee length

Satin lining
Versatile, pleated elastic waist
COMPOSITION/ CARE
100% Polyester/ Spot clean whenever possible. Hand wash using mild soap and hang to dry. Soak in warm soapy water and then rinse in cold water.