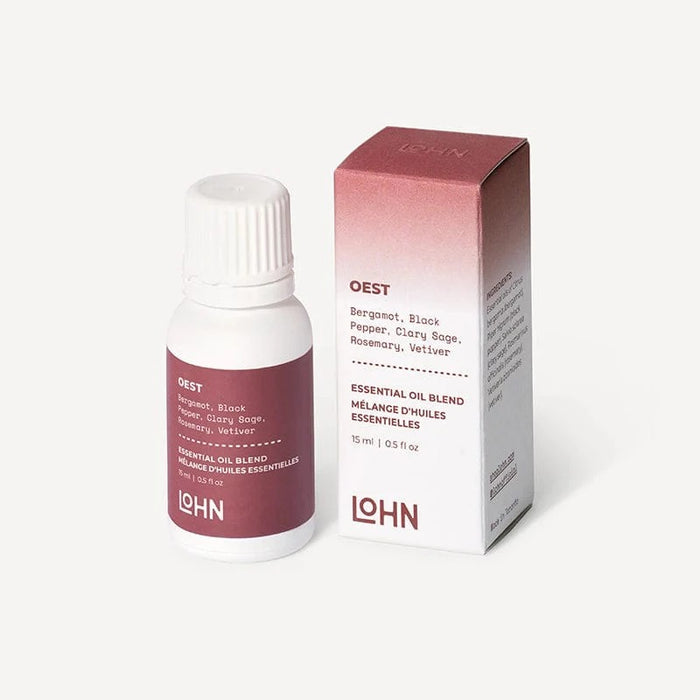 DESCRIPTION
The feeling of spotting a rainbow after the first Spring rain.
Bergamot's citrus is grounded by spicy black pepper, and rosemary adds a cool freshness. Clary sage stimulates with herbal sweetness, while vetiver gives earthy strength.

A blend of bergamot, black pepper, clary sage, rosemary and vetiver essential oils.
15 ml | 0.5 fl oz
DIRECTIONS
Add 5-15 drops to your diffuser when you need some fresh air. Use with LOHN's Scent Pebble to gently scent your personal space with this blend.